Wisconsin Legislators Ask to Reinstate OWI Vehicle Seizure Law
The authority was taken away in 2009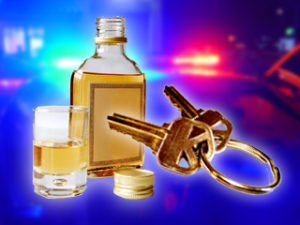 GREEN BAY, Wis. (AP) – State lawmakers have been asked to once again give Wisconsin circuit court judges the authority to order the seizure of vehicles owned by repeat drunken drivers.
That authority was taken away from judges in 2009 and replaced with a law that emphasized the use of ignition-interlock devices. At the time, there were concerns about taking away the driver's ability to get to work. It reinforced the requirement that the driver needed to be sober to operate the vehicle.
Republican Representative, Andrew Jacque has worked to toughen Wisconsin's drunken driving laws. Jacque tells USA Today Network-Wisconsin that reinstating the vehicle seizure law would be an uphill battle. Brown County supervisors recently voted to press the issue with state legislators.
Wisconsin Professional Police Association President, Jim Palmer, says the resources and manpower needed to seize those vehicles would be significant.