After Construction Lull, Dayton Asks for $1.5B in Projects
Just one day into the legislative session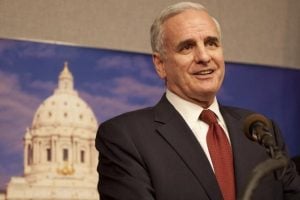 ST. PAUL (AP) – Governor Mark Dayton is asking the Legislature to gear up for public construction projects.
The Democratic governor unveiled his $1.5 billion wishlist, Wednesday of infrastructure upgrades, new buildings, and early learning centers. The major borrowing package comes just one day into the legislative session and after the Legislature failed to pass such a package last year.
It's slightly larger than the proposal Dayton had last year, and likely won't impress the Republicans who control the House and Senate. Legislative leaders pushed the governor to slim the package down to $1 billion in 2016 and have questioned whether a bill is in the cards this year.
Dayton says the state has fallen behind in construction and shouldn't slip more in 2017.