Fatal Accident on East North Cloquet Road
The incident happened near Ikola Road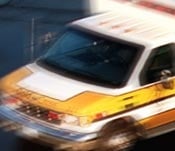 CARLTON COUNTY, Minn. – On January 5, 2017 around 1:47 p.m., Carlton County 9-1-1 dispatch received a call of a two vehicle accident with injuries on the East North Cloquet Road near Ikola Road.
A westbound car, driven by 54-year-old, Michael Eugene Sisto from Hermantown, crossed the centerline colliding with an eastbound pickup truck, driven by 32-year-old, Joshua Lee Wingness  from Pine City. The male from Pine City sustained minor injuries, but the male from Hermantown was transported to Cloquet Hosptial where he later died.
Carlton County Sheriff's Office, Esko Fire Department, and Cloquet Area Fire District responded to the accident scene.
The incident remains under investigation by Carlton County Sheriff's Office and Minnesota State Patrol. At this time, alcohol is not believed to have been a factor in the accident.