Banff Film Festival Visits Duluth This Weekend
Exteme Adventures Featured in Film Festival World Tour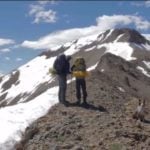 DULUTH, Minn. – This weekend the outdoors is coming to the big screen in Duluth.
The Banff Mountain Film Festival World Tour will be at the DECC Symphony Hall January 7-8.
The festival features films with extreme outdoor activities, environmental messages, or humor.
Doors open at 5 p.m. for dinner and films begins at 7 p.m. both nights.
Tickets are $12 in advance, and $17 at the door.
For more information head to duluthxc.com, or to banffcentre.ca.