Study: Some Bats Showing Resistance to White-Nose Syndrome
First tentative steps to recovery?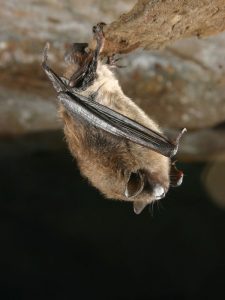 CONCORD, N.H. (AP) – The little brown bat, a species that has been decimated by a deadly fungus, could be taking its first tentative steps to recovery.
Researchers for the first time are finding the bats showing some resistance to white-nose syndrome – the fungus that has been killing millions of them across North America.
White-nose syndrome was first discovered in 2006 in New York, and spread through the Northeast. It has been confirmed in 29 states and five Canadian provinces.
A recent study in a scientific journal of Great Britain's Royal Society says that bats at four winter hibernation sites in upstate New York are surviving at rates better than populations in Virginia and Illinois that were more recently exposed to the fungus.