Trump Holds First News Conference Since Winning the Election
Plans for the wall were announced and a promise to keep jobs in the United States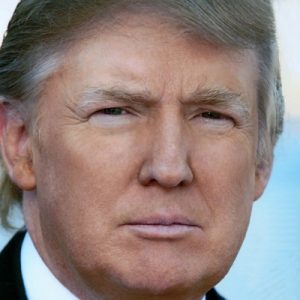 WASHINGTON (AP) – President-elect Donald Trump held his first full news conference on Wednesday, since winning the 2016 presidential election. The last time Trump held a news conference, he was plunging into a heated general election campaign with Hillary Clinton and suggested Russia could help dig up some of his rival's emails.
At the news conference, Trump beamed over plans by Fiat Chrysler to add 2,000 jobs at plants in Michigan and Ohio. He also noted that Ford would not be building at $1.6 billion plant in Mexico and would instead update an existing Michigan factory and add 700 jobs. Trump had called on Ford to not open a new control such as gasoline prices also influenced the decision.
Trump said additional factory job announcements would be coming, saying, "I hope General Motors will be following."
The president elect added that he wants to bring overseas pharmaceutical manufacturing jobs to the United States, although he plans to negotiate on the prices the government pays for medication.
Trump faced questions about the role he believes Russia played in the election year hacking of Democratic groups. The intelligence community says the interference was intended to help the Republican defeat Democrat Hillary Clinton. Trump said that "hacking is bad," but added, "look at what we learned from that hacking."
Plans to impose a border tax on manufacturers who shutter plants and move production abroad, as a way to retain jobs. Border taxes do carry the risk of increasing prices for consumers. Such moves have done little, so far, to move the dial on job growth for the broader U.S. economy, although Trump stressed that he was using these deals to set a new tone that offshoring would be penalized.
Trump discussed his plans about one of the major items on the Republican's agenda. Trump said that his plan for President Barack Obama's health care law would be "repeal and replace," adding that it would be "essentially simultaneous." He called the law "a complete and total disaster" and said it was "imploding." He argued that Republicans would be doing a "tremendous service" for Democrats by replacing the law.
Trump's promise to repeal and replace the health care law in "essentially simultaneously," even in the same day, week, or month, is almost certainly impossible to achieve.
The big promise from Trump's campaign, the wall, was touched on. He said that he'll begin negotiations with Mexico on funding the wall along the southern border immediately after he takes office. Trump's team and Republican's in Congress have been discussing a plan in which American taxpayers would initially cover the costs of the wall, claiming the investment will be reimbursed once Mexico finances it.
Nominations are, reportedly in the works for replacing Antonin Scalia's seat on the Supreme Court. Trump says he has received recommendations for nominees form the conservative and libertarian Federalist Society and Jim DeMint, a former Republican senator from South Carolina who now leads the Heritage Foundation, a conservative think tank.
Trump said that he plans to start signing bills on the Monday after the January 20 inauguration.