Fairlawn Mansion Offers Flashlight Tours for Friday the 13th
Touring the Mansion in a Different Light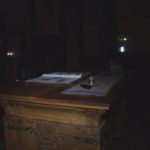 SUPERIOR, Wis. – Friday the 13th is just around the corner and Fairlawn Mansion is ready to celebrate.
There will be flashlight tours offered on Friday to see the mansion in a different light.
It's not your typical Fairlawn tour. Guides will talk about ghost stories and superstitions throughout the tour.
Additionally, the garden talks offered at Fairlawn mansion will resume at the beginning of February.
To learn about either of these events, and everything happening with Superior Public Museums, head to superiorpublicmuseums.org.