U.S. Official Says Orlando Nightclub Shooter's Widow has been Arrested
Facing charges in Florida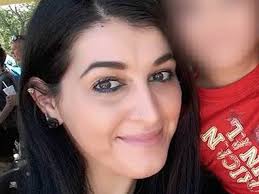 WASHINGTON (AP) – A U.S. law enforcement official says the FBI has arrested the wife of the Orlando nightclub shooter.
The official says Noor Salman was taken into custody in the San Francisco area, Monday morning, and is due in court Tuesday in California. She's facing charges in Florida including obstruction of justice.
The official was not authorized to discuss the matter publicly and spoke on condition of anonymity.
Salman moved to the San Francisco area after her husband, Omar Mateen, was killed in a shootout with SWAT team members during the June 12 massacre at the Pulse nightclub in Orlando where 49 patrons were killed.
Mateen pledged allegiance to the Islamic State group during the standoff.