Three Duluth Projects are Finalists in Knight Cities Challenge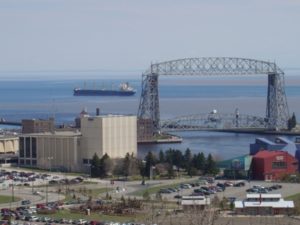 MIAMI – The John S. and James L. Knight Foundation today, January 17, 2017, announced 144 finalists, including 3 in Duluth, in the third annual Knight Cities Challenge, a national call for ideas to make the 26 communities where Knights invests more vibrant places to live and work.
Applicants were asked to answer the question: What's your best idea to make cities more successful.
More than 4,500 applicants answered, and proposed a wide range of ideas to make cities more successful.
Submissions came from many nonprofit and government organizations, as well as design experts, urban planning organizations, and individuals focused on making their cities more successful. Each of the ideas focuses on one or more of three drivers of city success.
Talent: Ideas that help cities attract and keep talented people
Opportunity: Ideas that expand economic prospects and break down divides
Engagement: Ideas that spur connection and civic involvement
Winners will receive a share of up to $5 million and will be announced in Spring 2017.
Duluth Area Finalists 2017:
Making Canal Park Pop: A Pop-up Parklet Project by City of Duluth – submitted by Emily Larson: Connecting residents to both Canal Park and to each other by creating a pop-up parklet that will encourage more people to visit.
One River, Many Stories by UMD – submitted by John Hatcher: Building community through a city wide storytelling project that asks everyone along the 3,600 square-mile watershed for their stories about the iconic St. Louis River.
Seize Duluth Workshop – submitted by Sara Mowchan: Expanding opportunity in Duluth by connected young residents and job seekers with professional opportunities through workshops in the city's many unused, historic buildings.
For more information visit knightcities.org/