UW-Madison Suspends Fraternity for Serving Minors
The fraternity is suspended until March 1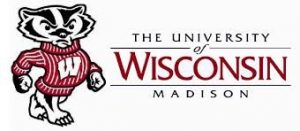 MADISON (AP) – University of Wisconsin-Madison officials have suspended a fraternity chapter for serving alcohol to minors.
The university announced, Tuesday, that the Sigma Chi chapter will be suspended until March 1 after the Committee on Student Organizations found the chapter violated the Student Organization Code of Conduct.
According to the university news release, the fraternity served or permitted the serving of alcohol to minors at a chapter function in October and has a history of previous violations. The release did not elaborate.
The suspension means the chapter is barred from holding events and activities and from operating as a registered student organization. Once the suspension ends the chapter will be on probation and no alcohol will be allowed at any events until May 8.
The fraternity did not immediately respond to an email from The Associated Press.