Driver Charged with Striking, Injuring Teens with Pickup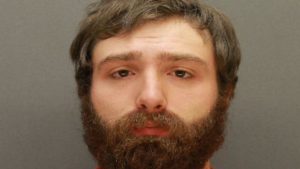 OTSEGO, Minn. (AP) – A criminal complaint says the driver of a pickup truck that struck and seriously injured three high school students in Otsego told investigators he never saw the school bus stopped with its flashing lights or the teens who were about to board it until it was too late.
Twenty-two-year-old Cody Scott Pech is charged with three counts of causing great bodily harm by operating a vehicle in a grossly negligent manner.
Two of the 15-year-old students from Rogers High School remain hospitalized in critical condition. The third student is in serious condition.
The bus driver and students on the bus told investigators the stop arm was extended and red lights were flashing on the bus when the pickup plowed into the students Thursday monring.
Pech is expected in court Friday.