Suspect Arrested In Lincoln Park Shooting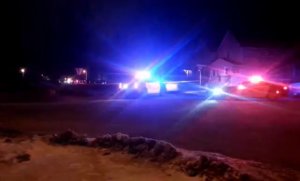 DULUTH, Minn.-A suspect has been arrested in the shooting that occurred at about 3 a.m. Sunday at the 2700 block of West Second Street.
Duluth Police Chief Mike Tusken made the announcement via Facebook stating:
"The suspect from yesterday's shooting was arrested last night at 10 p.m. while driving a car in downtown Duluth. Excellent work by DPD investigating this shooting incident!"
According to investigators, a 25-year-old man was hospitalized with "unknown injuries" due to the incident.
It is believed the victim and suspect were known to each other, according to police.
This is the third shooting the Duluth police have investigated in the last week.