Snow Ball Gala to Benefit Duluth Cross Country Ski Club
Final Push to Support Cross Country Ski Projects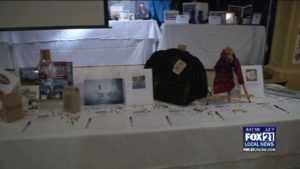 DULUTH, Minn. – This weekend, The Duluth Cross Country Ski Club (DXC) is hosting the Second Annual Snow Ball Gala.
The gala is being held Saturday, February 11 at Greysolon Ballroom.
This is a fundraiser for their capital campaign.
The campaign focuses on ensuring the future of cross country skiing in the area by building snowmaking trails at the Grand Avenue Nordic Chalet at the bottom of Spirit Mountain.
The Snow Ball runs from 5 to 9:30 p.m. with an after party at Black Water Lounge.
The gala features a silent auction and a live auction, as well as a dinnertime program.
Auction items include lodging on the North Shore, a lifetime Birkebeiner pass, sailing charters on Lake Superior, and items from Ski Hut and Continental Ski and Bike, and more.
Tickets are $80 in advance, with a limited number of tickets at the door for $100.
Anyone willing to volunteer at the event will be able to purchase tickets for $30.
Tickets can be purchased at www.duluthxc.com/snowball.
Refer any questions to info@duluthxc.com.