Upstate New York Digging Out of 5 to 8 Feet of Lake-Effect Snow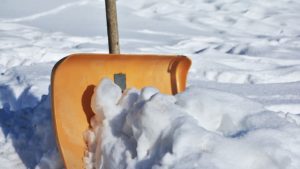 OSCEOLA, N.Y. (AP) – State crews and local public works employees are working to remove five to eight feet of lake-effect snow that has fallen on parts of upstate New York since last week.
The National Weather Service says its meteorologists recorded 76 inches, more than six feet in Oswego County town of Redfield and 66 inches, around 5 feet, in nearby Lacona, near Lake Ontario's eastern end. Redfield and sparsely populated towns in neighboring Lewis County are located in the Tug Hill Plateau region east of the lake.
Lewis County Fire and Emergency Management Director Bob MacKenzie says Monday that the town of Osceola received between six and eight feet from lake-effect storms that began Wednesday and lasted into Sunday.
He says state transportation department crews are wrapping up nearly non-stop operations that began Saturday as local crews struggled to keep up with the snow.