Minnesota Bill Banning Cellphone Use While Driving Proposed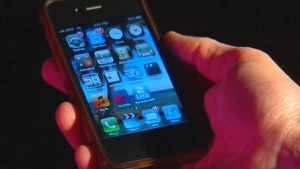 ST. PAUL (AP) – Several state lawmakers are proposing legislation that bans cellphone use while driving, with the exception of hands-free devices.
Democrat Representative Frank Hornstein says more and more accidents are the result of distracted driving. He says this law would save lives and prevent injuries. The St. Paul Pioneer Press says Hornstein is co-authoring the bill with Republican Representative Mark Uglem.
If the bill passes, the Insurance Institute for Highway Safety says Minnesota would join 14 other states and Washington, D.C. that have a "hands free" law. Minnesota has banned texting while driving since 2008. All but four states have similar texting bans.