Republicans Push for Carbon Tax to Fight Climate Change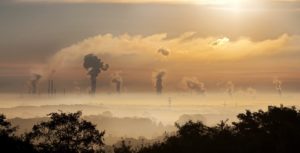 WASHINGTON (AP) – A push by a group of senior Republican statesmen for a tax on carbon to help combat the effects of climate change is already meeting entrenched opposition from their own party.
Former Secretary of State Jim Baker with to the White House today, looking for Trump administration support for the plan. It would place a new tax on oil, natural gas, and coal, and then use the proceeds to pay quarterly dividends to American taxpayers.
In addition to Baker, former Secretary of State George Shultz and other former officials form the Reagan and Bush administrations support the proposal. The group argues that Republicans need to take a leadership role on fighting climate change, a problem for which they said the evidence is growing too compelling to ignore.
White House spokesman Sean Spicer isn't commenting on today's meeting.
Congressional Republicans have repeatedly beaten back proposals for instituting a carbon tax, which would raise the cost of fossil fuels to discourage consumption.
And influential conservative Grover Norquist took to Twitter to suggest that the last proposal was dead on arrival. He calls it an attempt by "the left" to substitute a carbon tax for what Norquist describes as "anti-energy, anti-job" regulations that Republicans are now able to repeal. He writes, "Nice try."