South St. Paul School District Notified of Sexual Abuse by Former Teacher
The former teacher was involved in an apparent murder-suicide back in August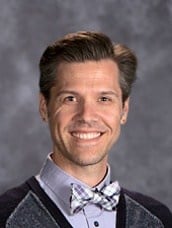 SOUTH ST. PAUL, Minn. – The South St. Paul School District has been notified of a claim of sexual abuse by a former Lincoln Elementary School teacher.
Forty-year-old Aric Babbitt, was found dead along with his husband, Matthew Deyo, in an apparent murder-suicide on an island in Washington state in August 2016. The incident came after Babbitt was placed on adminisrative leave, while being investigated by the school district and authorities.
Jeff Anderson & Associates recently provided the school district with a Notice of Claim informing the district of the firm's representation of a survivor sexually abused by Babbitt.
In August 2016, a report of sexual abuse involving Babbitt and husband Deyos, was made to the South St. Paul Police Department, it was at this time that Babbitt and Deyo fled the state.
"The police investigation and our investigation reveal that by using his stature as a teacher, Babbitt did egregious harm to many children over a significant period of time. In our view, there are signs that some responsibility rests with the District," said attorney Jeff Anderson. "We applaud this survivor and his family and are aware serious harm has been done to many children and families by this 'dangerous duo.'"
After the initial report was made in August, nine additional survivors came forward alleging sexual abuse by the duo.
Original Story: http://www.fox21online.com/2016/08/30/minnesota-teacher-found-dead-with-husband-in-suspected-murder-suicide/