Owl Lands on Squad Car
Owl Eventually Flew Away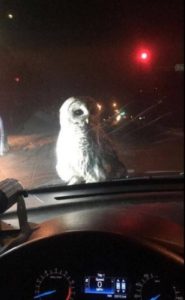 DULUTH, Minn.-An owl landed on the hood of a Duluth Police squad car Monday.
Originally an officer was flagged down to check on it on the road, according to an officer's Facebook post.
When getting ready to check on it, the owl flew up on the hood of the car. It eventually flew away.