Valentine's Fun for the Family
Duluth KidsClub 3rd Annual Valentine's Extravaganza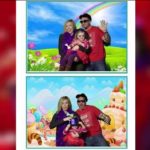 DULUTH, Minn. – Family fun will be had this weekend as the Duluth KidsClub hosts the 3rd Annual Valentine's Extravaganza.
There will be singing, dancing, bouncing, sliding, crafting, printing photo booth keepsakes, playing games and winning prizes, indulging in sweets and treats, and meeting costumed characters.
This is taking place Saturday, February 11th at the Clyde Iron in Duluth.
Event Option A: 11 a.m. to 2 p.m. event.
Event Option B: 5 p.m. to 8 p.m. event.
Tickets are $14.
Tickets are available online only at duluthkidsclub.org.