17-Year-Old Gets Probation in Hibbing Murder Case
Will be on Probation Until She's 21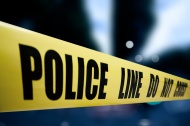 HIBBING, Minn.-A 17-year-old Hibbing resident has been placed on probation Thursday for her involvement in an Iron Range murder.
Julianna Sala had previously admitted that she lied several times to the police about her involvement in the murder of 20-year-old Jaysen Greenwood. She has also confessed that she went with the murder to dispose of the body in an abandoned mine pit in Mountain Iron.
Sala will be on probation until she's 21. She will also be attending a juvenile detention center.
Dylan Gilbertson, 19, previously plead guilty to second-degree murder in the case and is serving a 35-year prison sentence.