Buzz Frenzy Software Promotes Local Businesses on Facebook
Coffee Conversation: Buzz Frenzy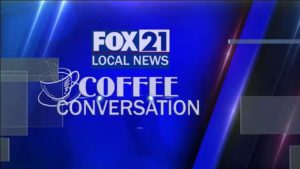 DULUTH, Minn. – A new tech company, Buzz Frenzy, is offering a software to help small businesses propel their marketing on Facebook.
This new tool Buzz Frenzy created allows businesses to add a specific hashtag anywhere in their Facebook post and when posted, the post will spread over Facebook.
Founder and CEO, Dan Stocke, came up with the idea to help his wife market her business.
To learn more about the software, or contact Buzz Frenzy, head to buzzfrenzy.com.