Dating Dangers: Online Dating in the Northland
Special Report: Avoiding Internet Scams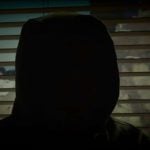 DULUTH, Minn. – Finding the love of your life and being part of a happy, lasting relationship is a reason many head online to connect with someone special.
"I was attracted to online dating because it kind of narrows the playing field a little bit," said a Minnesota man looking for love, "the idea of like going out to a bar just to meet somebody new was kind of terrifying."
According to Match.com, 50 percent of singles have tried online dating, one in three new relationships begin online and one in five marriages are a result of online dating, but the path to happiness is not always easy when you don't really know who's on the other side of the computer screen.
"Thinking back on it, there were red flags from the very beginning," said the Minnesota man who was opening an OkCupid account after a broken engagement.
The new relationship started off like many others and was full of love and laughter.
This new woman seemed to be perfect on paper.
"She was college educated, she had a cool job," said the man, but it wasn't meant to be.
"I tried to say it as nice as possible, because I didn't really have any mean things to say, I just wasn't really feeling it," he explained.
Undeterred, she moved 40 miles to his town all while trying to convince him to give her another chance.
"My friends would try to tell me it was for me, she would tell that it was for work."
An agreement to remain friends, meant two different things for this couple, "It's very stressful to try to maintain a friendship with somebody who is so interested in dating."
Her actions quickly changed to harassment.
"I would get dozens of text messages a day; she would call my cell phone. It was at a time where I didn't really know how to block her calls. I blocked her on social media."
These steps to slow down her attempts only seemed to maker her more determined for some sort of relationship.
She had an art exhibit at a brand new gallery in town and this man thought it was best not to go, but that decision brought out a side of this woman he had never seen before.
"She showed up to my apartment drunk and begged for me to let her in," he said.
Letting her in from the cold of winter also ushered in a cold heart.
"I repeatedly asked her if I could just give her a ride home and then she hit me and it was surprising," he said, "I just went from nice guy who's trying to make a woman not feel so bad to get the bleep out of my apartment."
Things got even worse.
Working late on a Friday night he went home after his shift to stay in for the night and fell asleep at his desk.
An unlocked apartment door let in an unwelcome guest.
"She let herself in and she woke me up and like the feeling that I had when she woke me up and she was there and I didn't know she was coming, it was fear, it was confusion," he explained.
Eventually, big changes were made.
"I found a way to change my phone number so she couldn't text me, I eventually moved to a new apartment and didn't tell any of her friends where I was," he said.
This is just one example of a love connection gone wrong.
Kristi Beavers, Community Education and Development Coordinator for Safe Haven Resource Center, tells us 45 percent of these sexual assault cases involve someone known to that person.
They are either committed by someone the victim has known for a long time, or perhaps, just been on one date with.
"I'd say sexual assault is really common in those sort of situations, especially if you're inviting someone over to your own home or going to their home," Beavers said.
Organizations like Safe Haven Shelter and Resource Center and the Duluth Police Department are consistently working to educate about these dating dangers.
"Our goal as the Duluth Police Department is to make sure everybody is safe," said Duluth Police Public Information Officer Ron Tinsley.
Both agree doing research on the person before meeting them is necessary and if you notice red flags you should end the conversation.
These experts gave examples of some things to look out for.
"When someone messages you and immediately starts off with something explicit or inappropriate," said Beavers.
"If people are asking for financial information you really gotta be careful of that because they may be setting you up for a scam," said Officer Tinsley.
These authorities say when going on a date always tell a friend where you'll be and when you expect to be home, meet in a public place, drive yourself and don't give out personal information.
Overall use common sense when looking for love.
If you've experienced sexual assault, or know of someone who has, contact these agencies for help:
Safe Haven Shelter and Resource Center: (218) 728-6481 or click here for their website.
PAVSA: 218-726-1931 or click here for their website.