Historical Exhibit Honors Minnesota Ballet
Costumes Displayed at St. Louis County Historical Society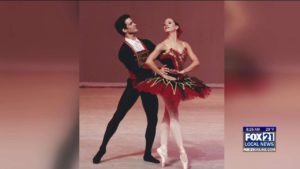 DULUTH, Minn. – The stories of the Minnesota Ballet are on display at the St. Louis County Historical Society, along with the corresponding costume.
The exhibit called, "Once upon a Ballet," features costumes and props from Minnesota Ballet official productions of Cinderella, Sleeping Beauty and 1997-2008 The Nutcracker.
The exhibit is located in the Small Fesler Gallery on the main floor (3rd floor) of the Depot.
Entrance is included with ticket purchase to the Depot museums.
Current members of St. Louis County Historical Society may view this exhibit for free during museum hours.
For more information on  the exhibit, head to thehistorypeople.org.
To learn more about Minnesota Ballet and their upcoming  performances, head to minnesotaballet.org.