Walker Says He has No Problem with 'Safe' Refugees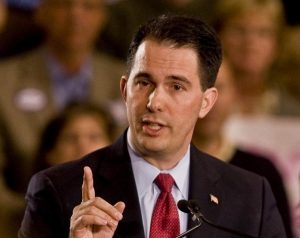 MADISON (AP) – Wisconsin Governor Scott Walker says he has no problem with refugees coming into the state as long as they are "safe."
Walker was asked Tuesday by reporters about the ongoing legal fight over President Donald Trump's travel ban affecting seven predominately Muslim counties, which has been put on hold by a federal appeals court in California.
Numerous lawsuits around the country have been filed, including one Monday in federal court in Madison.
Walker says, "As long as they're safe I've got no problem with refugees. I just want to make sure the people already here are safe coming in."
Walker says he suspects the process for accepting refugees and travelers will be "slightly altered" but his priority is ensuring people coming to the country are not a security threat.