Duluth Supt. Gronseth Up For Outside Job — Again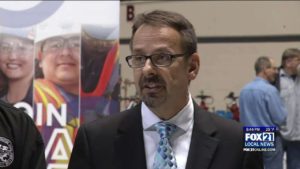 DULUTH, Minn. – Duluth Public Schools Superintendent Bill Gronseth is up for yet another job.
This time, he is being eyed up for the position of superintendent at White Bear Lake School District.
Gronseth is also a finalist for another superintendent job near the Twin Cities.
Gronseth has been a finalist for other superintendent jobs in the past few years, including ones in Arkansas, Washington state, and another in the Twin Cities.
Gronseth could not be reached for comment Wednesday after e-mail requests to his office and the district's spokesperson.