Abraham Lincoln, Civil War Reenactors Perform for President's Day
Coffee Conversation: President's Day at Duluth Depot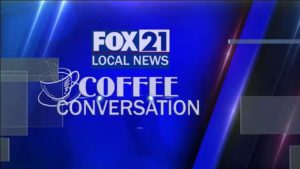 DULUTH, Minn. – In celebration of President's Day, the Duluth Depot is welcoming a famous guest.
Abraham Lincoln, played by Fritz Klein, is making an appearance today.
Klein will be performing the "Last Full Measure" which chronicles the time between when he was shot and when he died.
Additionally, Klein will give "Lincoln Talks" throughout the day.
The Lincoln Funeral Car is also on display.
Civil War Reenactor Jonathan Hay will be giving tours of the car.
Hay will be portraying Dale Moorhouse, Lincoln's most trusted private secretary.
Youngsters will be entertained with two history related craft projects to complete and take home.
The Duluth Depot is located at 506 W Michigan St, Duluth, MN.
For more information, head to their website.