Minnesota House Approves Sunday Liquor Sales Bill
The bill now moves onto the State Senate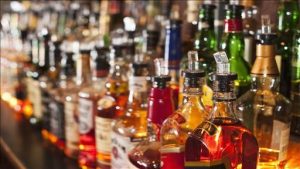 ST. PAUL – The Minnesota House passed legislation, Monday, that would legalize the sale of liquor, beer, and wine on Sunday, the first time in state history that standalone legislation on the issue has been voted on or approved.
The bill passed on a bipartisan 85-45 vote, and now heads to the Senate for consideration.
Sunday liquor sales has been a perennial issue at the legislature, but has gained momentum in recent years. In 2013, the provision earned just 21 "yes" votes, increasing each year and culminating in its successful passage in 2017.
The bill was chief authored by Representative Jenifer Loon, R-Eden Prairie.