Trump Announces New National Security Adviser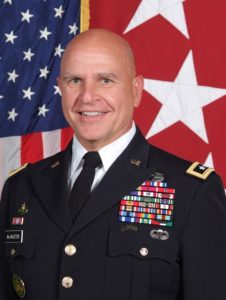 PALM BEACH, Fla (AP) – President Donald Trump has tapped Army Lt. Gen. H.R. McMaster as his new national security adviser.
Trump announced the pick Monday at his Palm Beach club, Mar-a-Lago. He says McMaster is "a man of tremendous talent and tremendous experience."
Trump says retired Army Lt. Gen. Keith Kellogg, who had been his acting adviser, will now serve as the National Security Council chief of staff.
Trump had been looking for a replacement for retired Gen. Michael Flynn, who was ousted last week.