More Changes Coming to Birkie
Still Battling Weather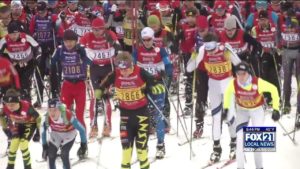 HAYWARD, Wis.-After yesterday's rain, the American Birkebeiner ski race has changed much of its route.
The Birkie Trail south of Highway OO is not available for any events. Officials today said Duffy's Field will no longer be the finish line either. Originally, the finish was supposed to be in downtown Hayward, but that was scrapped due to recent warm temperatures – which altered trail routes.
"The team is working on contingency plans for Friday and Saturday events with a focus on the Birkie Trails north of Highway OO," said Birkie officials in a prepared statement. "The safety of our participants is first and foremost in our minds, followed by our goal of creating the best possible participant experience for all. Both things are weighed and considered with each and every decision we make."
The Nikkerbeiner, opening ceremonies, elite sprints, and adaptive ski have all been cancelled due to the poor weather.
For more updates on the events, visit www.birkie.com.