Biometric Screening Speeds Check-in at Twin Cities Airport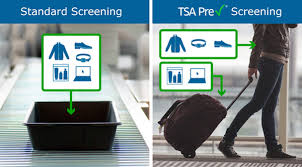 MINNEAPOLIS (AP) – Travelers who are willing to pay the price will be able to skip the long security checkpoints at Minneapolis-St. Paul International Airport and go directly to the metal detector line.
A service that uses biometrics to verify identity will be offered beginning Wednesday at both the north and south checkpoints in Terminal 1. For $179 a year, travelers can check in with the swipe of a finger or retinal scan.
The Star Tribune says the New York company Clear has signed a two-year contract with the Metropolitan Airports Commission to offer the service. It competes with TSA PreCheck, the government program that charges $85 for five years. PreCheck subscribers pass through special lanes, but do not have to wait for an agent to check their ID.
Enrollment for Clear is done at the airport with proper ID.