UMD Students Act in Magical and Funny Drama
School of Fine Arts Presents Marvin's Room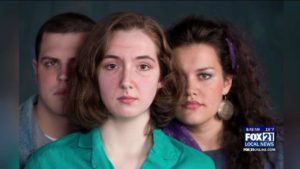 DULUTH, Minn. – The University of Minnesota – Duluth School of Fine Arts is opening up a new show next week.
"Marvin's Room" features the character Bessie coping with her biggest challenge yet, exploring how and who we love, especially when aging and sickness get in the way.
The show will be performed March 2-4 & 14-18 at 7:30pm and March 19 at 2 p.m.
Tickets are $21 for an adult, $16 for seniors and UMD faculty/staff, $10 for students and $8 for UMD students.
To purchase tickets call 218-726-8561 or head to tickets.umn.edu.