Local Musicians Perform at Glensheen this March
Northland Uncovered: Glensheen Unplugged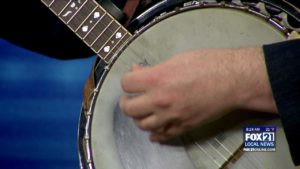 DULUTH, Minn. – Music will soon be filling the halls of Glensheen Mansion.
Local musicians will be performing inside the historic estate for their Glensheen Unplugged concert series.
Marketing Manager Jane Pederson tells FOX 21 museum officials have been working on this project for more than a year.
The performances will be on the lower level of Glensheen from 7-9 p.m. each Wednesday of March.
The events are free.
Performance Schedule:
Wednesday, March 8: Rachael Kilgour
Wednesday, March 15: Rich & Germaine
Wednesday, March 22: Teague Alexy
Wednesday, March 29: Coyote
For more information on these musicians and the concert series, head to glensheen.org.