Belknap Street Scheduled for Improvements Starting Next Week
The project is expected to be complete in fall 2018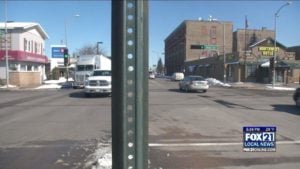 SUPERIOR, Wis. – WisDOT along with the City of Superior and Superior Water, Light, and Power, is set to begin a reconstruction project on US 2, also known as Belknap Street, on Monday, March 20.
The two-year project will replace around 1.4 miles of concrete roadway, upgrade the storm sewer system, improve roadway safety and access, and include improvements to utilities, parking, sidewalk, street lighting, and partial bike accommodations. Improvements will also be made on most of the connecting side streets north and south of Belknap, back to respective alleys.
The project will begin just west of the Banks Avenue and Belknap Street intersection and continue east on Belknap, ending just past the intersection of Hill Avenue.
Though the project is scheduled for two years, construction is scheduled to suspend in November 2017 before beginning again in April 2018, and is set to be complete in fall 2018.
Beginning on March 20, oversize, overweight truck traffic will be rerouted. Those traveling eastbound will use a detour route along WIS 35 and US 53. Trucks traveling westbound will use US 53 and Winter Street. All other traffic will utilize a route along US 53 and Winter Street. Through traffic can expect daytime delays and single lane closures during this construction.
Project manager for WisDOT, Brendan Dirkes said, "We simply want to encourage anyone who isn't doing business on Belknap to take the alternate route. You won't have to deal with the construction. There is going to be some congestion, but we are going to maintain traffic at all times when possible, at least."
WisDOT did tell FOX 21 that there will be a few times where portions of US 2 will be closed completely.
For more information visit http://projects.511wi.gov/region/northwest/