Duluth Police, Fond du Lac Band Receive Grants for Combating Sex Trafficking
Funding to Provide Investigative Support and Training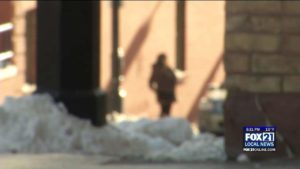 ST. PAUL, Minn. – The Department of Public Safety Office of Justice Programs (DPS-OJP) recently awarded eight Sex Trafficking Investigation and Training Grants to help law enforcement agencies across the state for 2017.
Statewide grants totaled $799,268 compared with $487,500 last year. Additional funding was appropriated by legislature and signed by Gov. Dayton.
These grants will be used for new or enhanced multi-jurisdictional projects, or to provide training and/or consultation for law enforcement on sex trafficking investigations.
Grants were given to eight agencies including the Duluth Police Department for their Sex Trafficking Outreach Worker, as well as Fond du Lac Band of Lake Superior Chippewa to invest in a Sex Trafficking Investigator. Other agencies included the BCA and Department of Health, Lower Sioux Indian Community, Minneapolis Police Dept., New Ulm Police Dept., and Washington County Attorney's Office.
Sex trafficking is a major concern for Minnesota law enforcement. Last year, there were 249 possible sex trafficking reports referred or initiated by the grantees, of those 249, 172 were investigated and 35 cases were charged out.
Grantees in 2016 provided 200 hours of training to over 1,500 law enforcement individuals, as well as 145 hours of education to over 2,300 non-law enforcement individuals.
Grantees in 2016 included the Duluth Police Dept. for the City of Duluth Sex Trafficking Investigations Project, Bemidji Police Dept., Baxter Police Dept., Rochester Police Dept., St. Paul Police Dept., and Washington County Attorney's Office.
Services and resources can be found here.