Four Lawsuits Now Seek to Block PolyMet Mine Land Exchange
Mine is Near Babbitt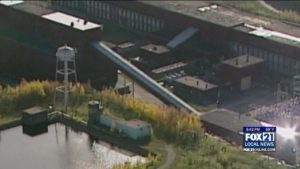 MINNEAPOLIS, Minn.-Environmental groups have now filed four lawsuits seeking to prevent the U.S. Forest Service from swapping land for the planned PolyMet copper-nickel mine in northeastern Minnesota.
The exchange deal calls for trading 6,650 acres of federal land that PolyMet needs for its mine near Babbitt for a similar amount of private land nearby in the Superior National Forest.
Lawsuits filed in federal court by the Center for Biological Diversity and a coalition that includes the Sierra Club join a similar lawsuit filed Monday by a coalition led by the Minnesota Center for Environmental Advocacy, and a case filed in January by WaterLegacy.
The two new lawsuits allege violations of federal laws on land transfers and endangered species. The two older lawsuits say the Forest Service undervalued the land.