MnDOT Urges Driver Safety as Part of National Work Zone Awareness Week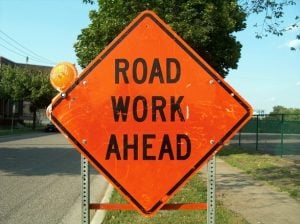 ST. PAUL, Minn. – The Minnesota Department of Transportation is observing National Work Zone Awareness Week, April 3-7 to encourage safe driving through highway work zones.
The week is an annual spring campaign to commence the beginning of road constructions season, which this year will officially begin on April 13.
More than 200 active work zones are scheduled throughout the state this season, and each year in Minnesota, an average of seven people die in work zone crashes and 753 fatal or serious injury crashes occur.
MnDOT works to alert motorists in work zones and sets speeds that are safe for navigating through it.
"These work zones exist because we're making roads better and safer. We're asking that people look for the work zones, slow down, and put down their cellphones and other distractions," said Jay Hietpas, Office of Traffic, Safety and Technology director.
For up to date information on road closures, detours, and traffic incidents check out www.511mn.org