Road Construction Hits the Northland
Many Big Projects Slated for this Area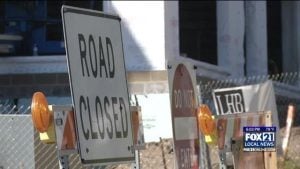 DULUTH, Minn.-The Minnesota Department of Transportation has released some its top priorities for road construction projects this spring with a couple of huge ones being right here in the Northland.
One of the top ones being worked on in this area will be the bridge construction project between Eveleth and Virginia. That project will also lead to rerouting Highway 53 at a cost of $20 million.
Another spendy one is the highway reconstruction project from Tower to Ely, costing about $14 million.
For more about the construction projects in this area, visit this website.