Superior City Councilor Arrested in Domestic Dispute Last Night
Councilor Allegedly Used Dangerous Weapon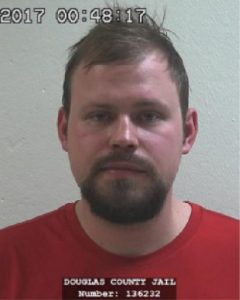 SUPERIOR, Wis.-Superior City Councilor Graham Garfield was arrested last night, following a domestic dispute at his residence.
Superior police responded to the scene at about 7:30 p.m. on Banks Avenue in Superior. During the investigation, police identified Garfield as a suspect, but he left the residence before the officers arrived.
Garfield was later located near Pattison State Park, about 10 miles south of Superior, where he was taken into custody at about 9 p.m.
He was arrested for disorderly conduct, endangering safety by use of a dangerous weapon, recklessly endangering safety, and operating under the influence of an intoxicant.
Recklessly endangering safety is considered a felony, according to Douglas County Attorney Mark Fruehauf.
Formal charges will be decided by the Douglas County Attorney's Office.
Garfield remains in jail at this time.
New Superior Mayor Jim Paine released the following statement regarding the incident:
"I was alarmed to learn about the very shocking allegations against Mr. Graham Garfield. My office will be monitoring the situation very closely and I will work with the city council leadership to ensure that this situation does not impede the good work that we have begun. My office will have further comment when the law enforcement investigation is complete and charges have been filed. In the meantime, I want to thank the Superior Police Department, the Douglas County Sheriff's Department, and the Douglas County District Attorney's Office for their professionalism and diligence."