Wisconsin at High Risk of Wildfires After Dry Weather
Burning Permits Halted in Multiple Counties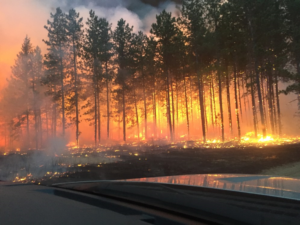 GREEN BAY, Wis.-The Department of Natural Resources has deemed most of Wisconsin at a "high" or "very high" risk of wildfires following several days of sunny weather with no rain.
According to reports, the department has also halted burning permits in multiple counties with the concern that dry grass and high winds provide the perfect equation for a wildfire to start.
John Lubbers, the department's Forestry Team leader, says that when burning permits are allowed again, people need to "use common sense" and never leave a fire unattended. He suggests to burn in a safe location away from dry grass.
Fond du Lac Fire Chief Peter O'Leary says he believes conditions will get better in a couple of weeks.