Local Doctor Promotes Well-being through Physical Therapy
Active Adventures: In Motion Therapy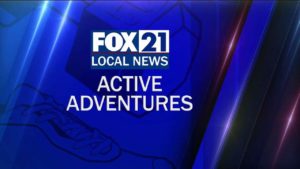 DULUTH, Minn. – Spring is upon us and Summer is a few months away, so many Northlanders will be getting off the couch to get outdoors.
However, some previous surgeries or injuries may slow down one's movement while outside.
Annita Winkels, DPT, is the founder of In Motion Therapy.
She says In Motion Therapy's mission is "to restore physical well-being through progressive manual therapy and guided exercises for natural healing."
At the practice, the goal is to get the patient back into an active healthy lifestyle that is not hindered by pain.
For more information, head to inmotiontherapy.com.