Minnesota lawmakers enter final day to wrap up budget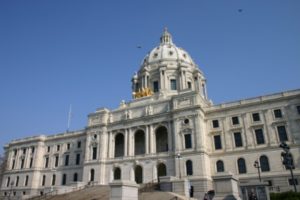 ST. PAUL, Minn. (AP) – Minnesota lawmakers are down to their last day to wrap up several major budget bills to avoid needing extra time to finish the work of the legislative session.
The House and Senate reached deals late Sunday on water buffers to pass an environment bill and agreed on funding for colleges and universities over objections from minority Democrats that the University of Minnesota wasn't getting enough money.
But most of a two-year, more than $45 billion budget isn't done. The deadline to adjourn is midnight Monday.
Majority Republicans were pushing for a smaller budget with more than $1 billion in tax breaks.
Democratic Gov. Mark Dayton favored something closer to $46 billion, with money for a prized preschool program.