Cloquet Police Chief Found with No Wrongdoiong, but Will Retire
This All Comes After A Long Council Meeting Last Night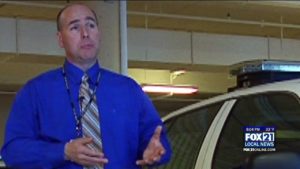 CLOQUET, Minn.-The Cloquet City Council ended up having a long session going into the early morning hours Wednesday to determine the fate of Police Chief Steve Stracek.
At about 2:30 a.m., the council announced that Stracek has been cleared of any wrongdoing, but will retire on Thursday.
Councilors told Fox 21 his attorney, along with the city's, met for hours before coming to that conclusion.
This all stems around when the chief was put on paid administrative leave in March. His own police officers had filed a grievance against him, with a "no vote of confidence."
One councilor released the following statement:
"The past three months have been very difficult for the residents of Cloquet, as well as for Chief Stracek and his family," said Councilor Kerry Kolodge. "I was pleased to see that he was reinstated as chief and cleared of all charges, however his pending retirement means the city of Cloquet will lose an excellent leader and an equally good man. He will retire having earned tremendous support from the Cloquet community."
Kolodge had worked with Stracek for 18 years on the Duluth Police Department.
Councilor Roger Maki told us a discussion has not begun on when they will begin a search for a replacement.
Check back for updates on our 5:30 and 9 p.m. newscasts.