National Get Outdoors Day Tomorrow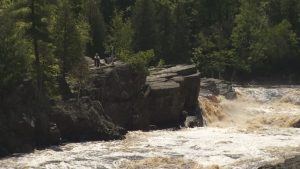 DULUTH, Minn.-National Get Outdoors Day wants all Minnesotan's to enjoy a state park tomorrow.
The DNR will waive the fee for a vehicle permit and offer freed admission to all 75 state parks and recreation areas.
The DNR will also offer many events during the day to celebrate the outdoors.
For more, visit this website.