Sawyer County Deputies Respond to Explosion in Winter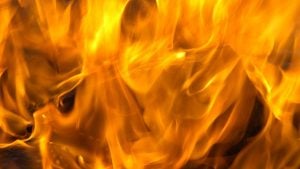 VILLAGE OF WINTER, Wis. – A residence in the Village of Winter experienced an explosion on the afternoon of Thursday, June 8, according to the Sawyer County Sheriff's Office.
Deputies and the Winter Fire Department responded to the call, assisted by several other agencies, including the DNR.
Authorities report that the residence sustained extensive damage and two occupants were injured. One adult victim was transported to the Ramsey County Medical Center in St. Paul by helicopter with severe burns. Another adult was transported to Lakeview Medical Center in Rice Lake by ambulance.
The conditions and identities of the victims are not being released at this time, according to Chief Deputy Craig Faulstich.
The cause of the explosion remains under investigation.