Witnesses Heard Engine Backfire Before Fatal Wisconsin Plane Crash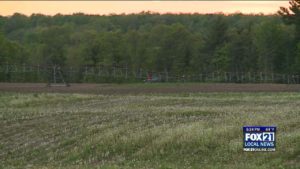 CHETEK, Wis. (AP) – A preliminary report from federal aviation investigators says witnesses described hearing an engine backfire before a small plane crashed in Wisconsin last month, killing the teenage pilot and seriously injuring a passenger.
The Leader-Telegram reports that the National Transportation Safety Board interviewed several witnesses who were fishing in a pond near the Red Cedar River at the time of the crash on May 24.
Two witnesses reported hearing a popping noise from the engine before the plane descended below the trees and crashed.
The report says there was no evidence of fire or explosion in the plane's wreckage.
The 17-year-old pilot, Owen Knutson, died at the scene. His passenger, 18-year-old Hunter Gillett, sustained serious injuries.