DNR Out in Full Force Against Drinking and Boating
Don't Boat with a Blood Alcohol Level Above .08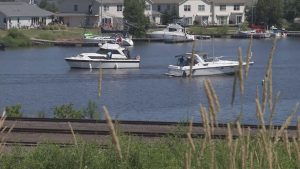 DULUTH, Minn. – The Minnesota Department of Natural Resources and law enforcement officials will be out in full force during Operation Dry Ride this weekend, to prevent boaters from drinking and boating June 30 through July 2.
The state's 2017 boating season, has been the deadliest since 2005, with nine boating fatalities recorded so far.
Operating a boat, with a blood alcohol level of .08 or higher is illegal.
To find out more, visit the DNR website at www.dnr.state.mn.us.