Crews Respond to Afternoon Fire in Superior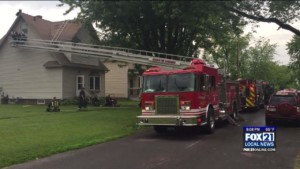 SUPERIOR, Wis. – Fire crews in Superior responded to the call of a possible structure fire around 1:47 p.m. Tuesday, according to Battalion Chief Steven Edwards.
Crews arrived on scene to discover a fire in the attic area of a structure in the 2700 block of E 6th Street.
No injuries were reported in this fire. After the initial investigation the cause of the fire is believed to have been accidental and electrical in nature.
Damages are estimated at $50,000.