Dangerous Swimming Conditions at Park Point
High Risk for Rip Current Today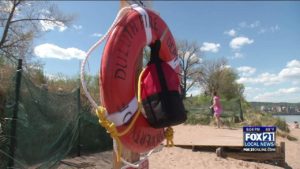 DULUTH, Minn.-Due to the high risk of rip currents today, the Duluth Fire Department is issuing a warning of dangerous swimming conditions until 10:00 a.m. tomorrow.
"There are currently no lifeguards at Park Point, and red flags are flying along the beach to indicate the dangerous swimming condition," said the Fire Department in a prepared statement.
Flag locations are at: the 12th Street beach, Lafayette Square, and Park Point beach.