Escaped Bemidji Inmate Caught
Was Arrested at St. Cloud Apartment Complex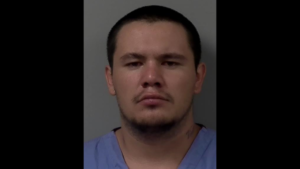 ST. CLOUD, Minn.-Escaped inmate Keanu Major, 22, of Bemidji, has been arrested after going on the run Friday.
He was located at about 8 p.m. Tuesday in a St. Cloud apartment complex.
Major escaped from custody while being treated at a hospital in Bemidji after getting injured in some altercations in the Beltrami County Jail. Major was able to escape custody under "a ruse of using bathroom facilities." It's believed he later stole a vehicle to get out of the area.
"Major was not immediately located after his escape, but law enforcement from throughout the area continued to learn information, develop leads, execute search warrants, and ultimately learned of Major's confirmed location in St. Cloud," said the Beltrami County Sheriff's Office in a prepared statement. "Contact was made with Major who surrendered to authorities without incident."
Majors has been transferred to the Beltrami County Jail where he is currently being held on criminal charges related to his escape and the other previous pending criminal charges.