Tower Fire Update: One Suspect Arrested in Tower Fire that Caused Infant's Death
Suspect is Facing Multiple Charges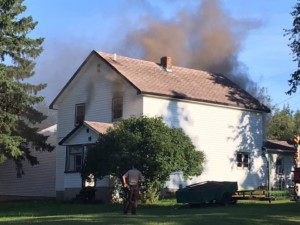 TOWER, Minn.-A 24-year-old man has been arrested on multiple charges after a fire in Tower yesterday, that claimed the life of an 11-month-old boy.
Due to an investigation the 24-year-old could be facing charges of second-degree manslaughter, child neglect, auto theft, possession of a controlled substance, and having drug paraphernalia.
The suspect is currently in St. Louis County Jail in Virginia pending formal charges.
The cause of the fire is still under investigation, but it's not believed to be arson.
The infant who died, has been identified as Bentley Joe Lewis Koski.